SUMMER CAMP LINKS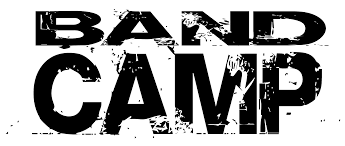 Click on the name of the camp to link directly to their web page.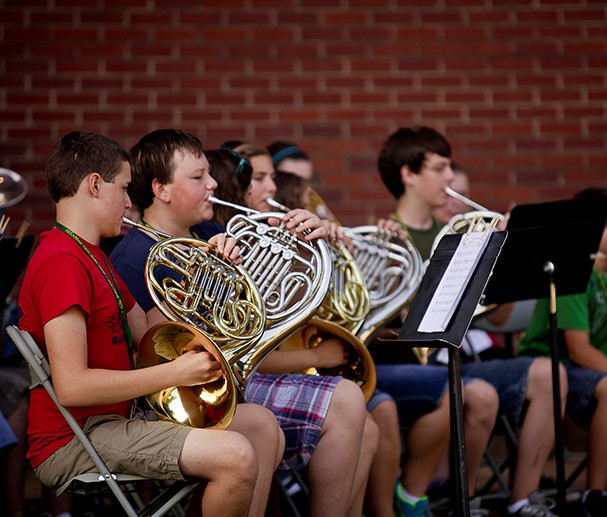 Please consider the possibility of sending your horn player to camp this summer. We have a number of excellent options within the state of Texas as well as across the country. Let me know if you attended one you really enjoyed and I will add it.
Enrollment usually opens in January, and some fill up very fast. Some are overnight, some have commuter options.
Longhorn Music Camp Austin, TX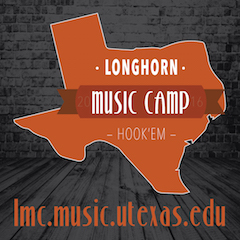 In the 90's I was a camp counselor at this camp. I know all the directors that run it and have full faith in their interest to make it the best camp they can. Several excellent local band directors staff these leadership positions. I have sent my own children to this camp for several years, both as commuters and overnight. It fills up quickly.
Anticipated Middle School June 6-12, or 13-19, 2021
High School June 20- 28, 2021
UTA Honors Horn Camp Arlington, TX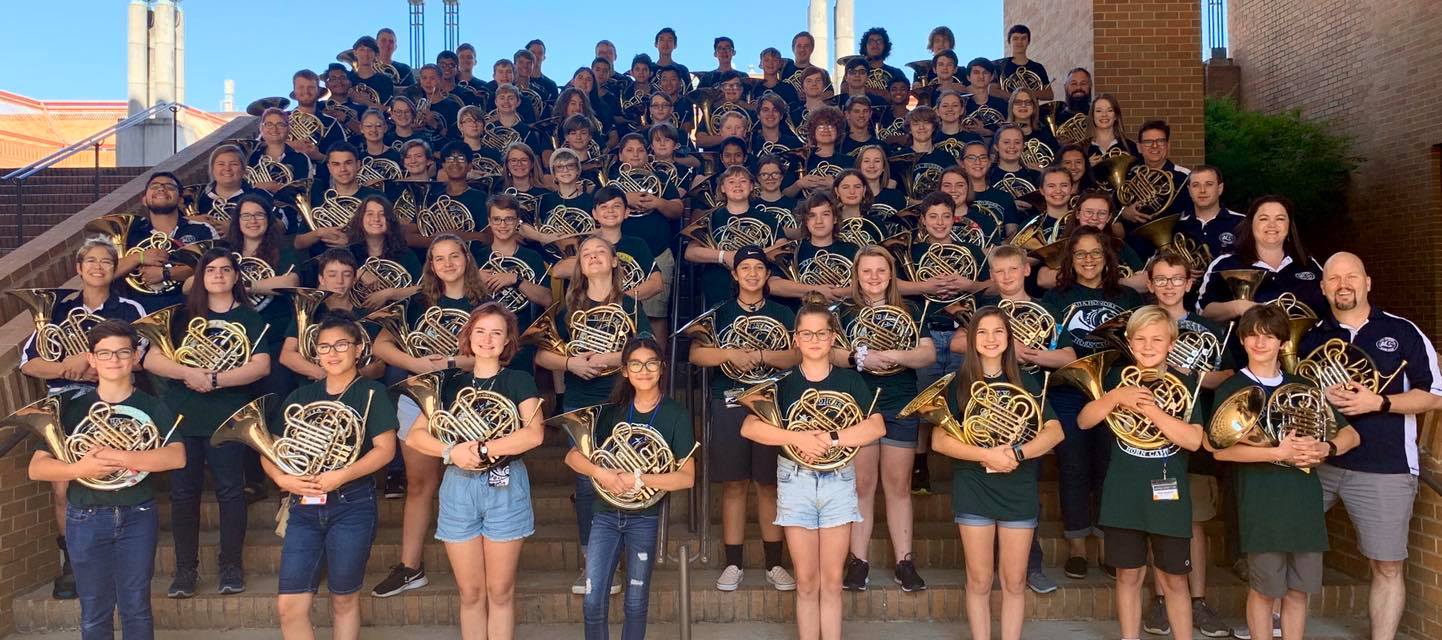 I had two students attend in the past, and this camp is fantastic, as it is geared specifically to the horn player. The high school kids receive All-State music by Wednesday of that week and get to work on it immediately with pros. Staffed by the Four Hornsmen quartet, including the horn professor of UT Arlington, Gerry Wood.
Anticipated MS/ HS July 16-21, 2021 (Middle School begins July 17.)
SASI HS Leadership camp, various times and campuses
Baylor Band Camp Waco, TX
High School June 2021

Middle School June 2021
Stephen F Austin Band Camp Nacogdoches, TX
Middle School June 2021

High School June 2021
Texas A&M Commerce Band Camp Commerce, TX
Blast of Brass June 2021
Texas State Band Camps San Marcos, TX
HS/ MS June 2021
Texas Tech Band Camp Lubbock, TX
HS/MS July 2021
University of Houston Cougar Band Camp Houston, TX
July 2021
UTSA Summer Band Institute San Antonio, TX
June 2021
NATIONAL CAMPS
Interlochen National Music Camp, outside Traverse City, Michigan (I attended this as a teen.)
High School Horn Institute June 19-25, 2021
High School Philharmonic Orchestraand Wind Symphony June 26- August 8, 2021
Middle School Wind Symphony and Symphony Orchestra Three-week sessions: June 26, 2021 to July 17; July 18, 2021 to August 8, 2021
Blue Lake Fine Arts Camp, Twin Lakes, Michigan (I also attended this camp as a teen.)
Camps for 2-week sessions throughout summer in 2021 from June 23- August 15.
Other references can be found on Band Directors Talk Shop